EPISODE 84
Being Intentional, Even When "Inefficient"
Marysia Miernowska
Green Witch / Herbalist / Earth Activist / Author
December 8, 2021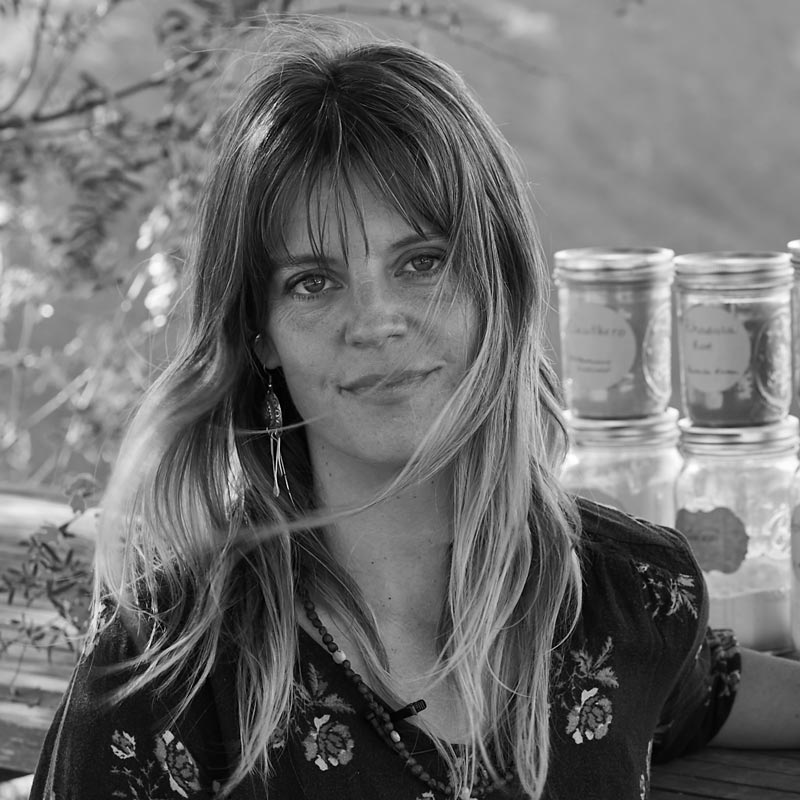 Marysia joins us from southern California. A "green witch", she is a sought after herbalist and healer in the US. Her own roots lie with rabble-rousing family in Poland who were active in the Nazi resistance during WW2.
Growing up in a matriarchal family, she learned the importance of the plant world and the abundance of the earth from her grandmother. With the understanding that plants create the ecosystem that we are born into, Marysia's philosophy is centered on our intimate connection we have with plants' spiritual essence. We have an engaging chat on plants as elders, teachers, healers and guides.
We discuss mountains, the (thin) veil present at both birth and death and wholeness being holiness. Oh, and that's not the half of it… We talk at length about modern humans' linear view on production and consumption, the ancient wisdom of mountains and our connection with the "dreaming" earth.
Throw in some musings about envy, the genius of the self and human creativity and we have an upbeat, expansive talk with a woman of the earth.
Marysia Miernowska: